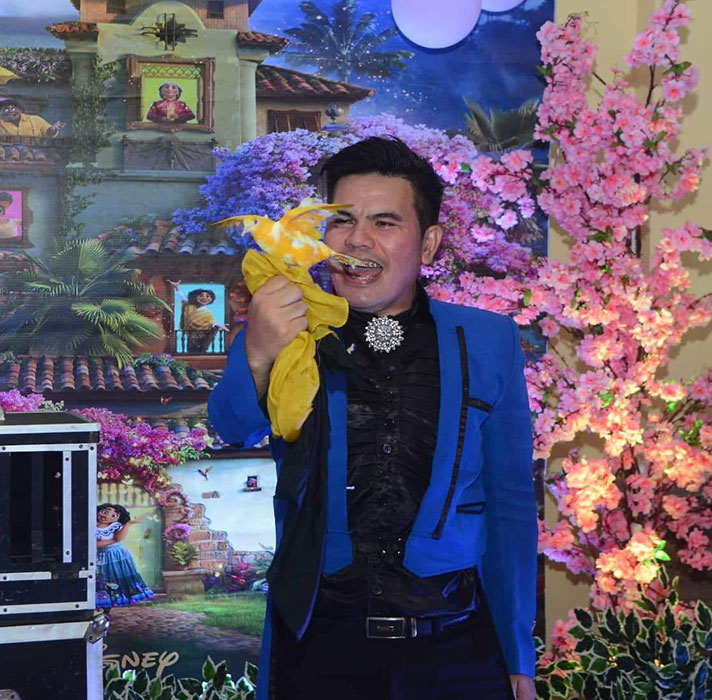 MasterCris aims to make every show he puts on successful, fun, and unforgettable. He is one of Davao's most popular professional magicians and uses a wide array of magic tricks to provide exceptional entertainment for a variety of events, occasions, and celebrations. If you're in Davao and you want to see a show that will leave you speechless, MasterCris is your guy.
His comedy-infused magic show has been expertly performed by MasterCris for more than a decade. His performance captivates and mesmerizes audiences of all ages, particularly younger ones. At parties like birthdays, weddings, and other gatherings, he performs a magic show in Davao and a puppet show in Davao. MasterCris is not only the top magician in Davao but also the most affordable magician in Davao. He is one of the most sought-after performers and top magicians in Davao due to his ability to communicate with the audience via the use of imaginative narrative and a wide range of specialized tricks.
It is the goal of MasterCris to have something to suit every occasion. As a result, he amassed an impressive collection of magic tricks throughout time. These include anything from mind-blowing sleight-of-hand to gravity-defying telekinesis. The multi-talented magician is now performing in front of many amazed and astonished eyes in Davao and in any other area of the Davao region, as he is a professional and event entertainment, performer and magician in Davao that is in high demand and is often asked. If you haven't seen it yet, you're in for a treat!
Get A Free Magical Estimate!