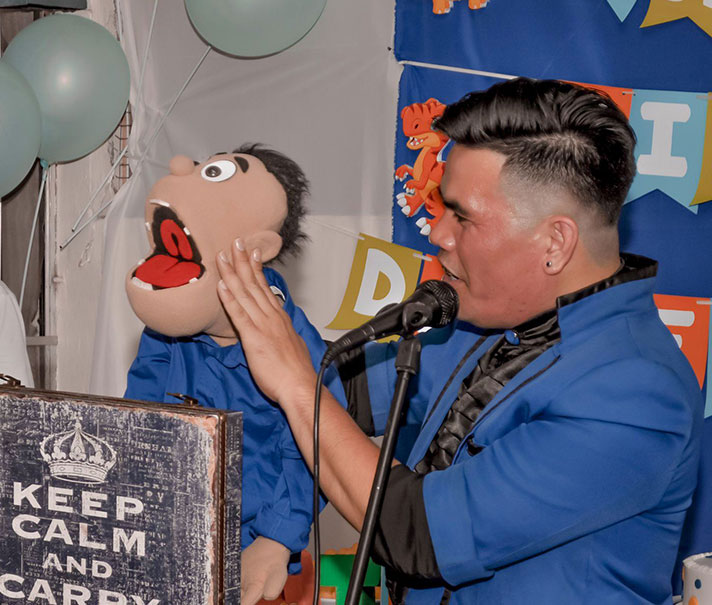 Another one of MasterCris's areas of expertise is performing puppet shows in Davao, both for adults and children. It's possible that you were unaware of this, but puppets are an excellent method for instructing young children on how to sing and recite rhymes. You may be certain that in addition to enjoying themselves, kids will pick up some useful information.
The skill of puppetry has been MasterCris' most sought-after service over the years. Through his years of expertise and natural ability in the field, he was able to win over the market and the affection of his clients in Davao by bringing joy and contentment to both children and adults at birthday parties and business functions. He had created a large number of puppet plays as well as a large number of hand puppets so that he can offer his customers in Davao a diverse range of narratives to choose from for their themed parties.
Puppetry in Davao is a form of theater or performance that involves the manipulation of puppets, which are inanimate objects that frequently resemble some type of human or animal figure and are animated or manipulated by a human who is referred to as a puppeteer. Puppets can be used to create a wide variety of characters, including villains, heroes, and even children. A puppet production is another name for this kind of stage performance. A puppet show consists of telling a narrative, singing a song, dancing, using rhyming phrases, and other activities. Children are able to gain knowledge while also having fun watching shows like those put on by MasterCris.
Get A Free Magical Estimate!