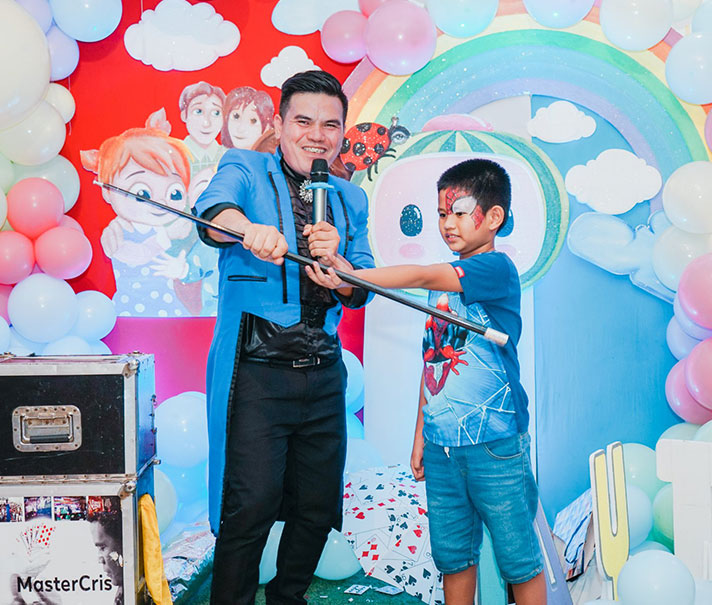 Do you have a close relative or friend that appreciates magic? Have you thought about employing a Davao magician to amuse your guests at a future event, such as a birthday party? Or maybe you are a magic enthusiast planning your own event. You will enjoy your time with MasterCris!
For a weekend loaded with amusement or just to break off the monotony of the week, magic shows in Davao are a wonderful way to unwind. Check out the antiques and illusions that will hold your attention, the performances that are spot on, and MasterCris's magic tricks that will leave you wondering how they did it. Additionally, you may hire him for whatever occasions you have. At your gatherings, the very talented Davao magician will showcase his talents and sleight of hand. Spend some time with your family and friends in Davao with a magician that will outsmart your guests and leave you all in amazement.
The act is replete with mind-reading and sleight-of-hand feats that your viewers will never forget. When you choose the option of having everyone mingle, each person has the opportunity to see a fantastic trick, which contributes to the creation of a great atmosphere that your visitors will like. Your guests will be begging for more after seeing the extraordinary skills of MasterCris. As the most outstanding magician in Davao, he is recognized for his speed and dexterity, which allow him to evoke more favorable reactions from a larger number of your guests in less time. Davao's magic acts will wow you with their astonishing tricks.
Get A Free Magical Estimate!