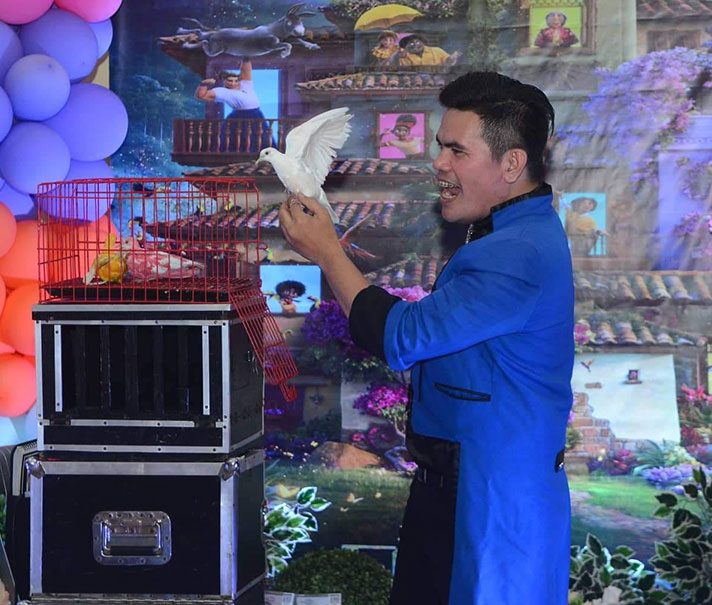 Observe how a simple coin trick puts a grin on a child's face from ear to ear. Even grownups are intrigued by the mystery of how the magician can make items vanish from his hands. But there is nothing more exciting for kids than playing with actual animals, so let's do it!
Are you sick of the same old kind of childish Magic Shows that you often see at children's birthday parties? Good news for you! MasterCris, a Davao-based magician, is one-of-a-kind, entertaining in Davao, and unlike anything you've ever seen. The Magic in Davao performance is done to perfection with enthralling music, colourful costumes, high-tech props, animatronics, special effects, and a variety of humorous magic tricks!
There are some animal-like resemblances. They are incredibly kind and adorable creatures. Children and children-at-heart will get the chance to meet and touch live animals. A multitude of illusions, including flying tables and vanishing things. Animal-based illusions for every occasion.
We offer entertainment for daycares, stages, birthday parties, school or home parties in Davao, businesses, backyards, and restaurants, among other locations. Not to worry, pals, and animals get the highest level of care possible.
Having children of our own, we are aware of what is trending in the "kids' world"; thus, we have discovered that it is common to base party themes on what is now hot or a perennial favourite. Using our tried-and-true, first-hand, specialized expertise and experience, we have developed a variety of themes for children's amusement that are of the highest quality, entertaining, and enjoyable.
Get A Free Magical Estimate!